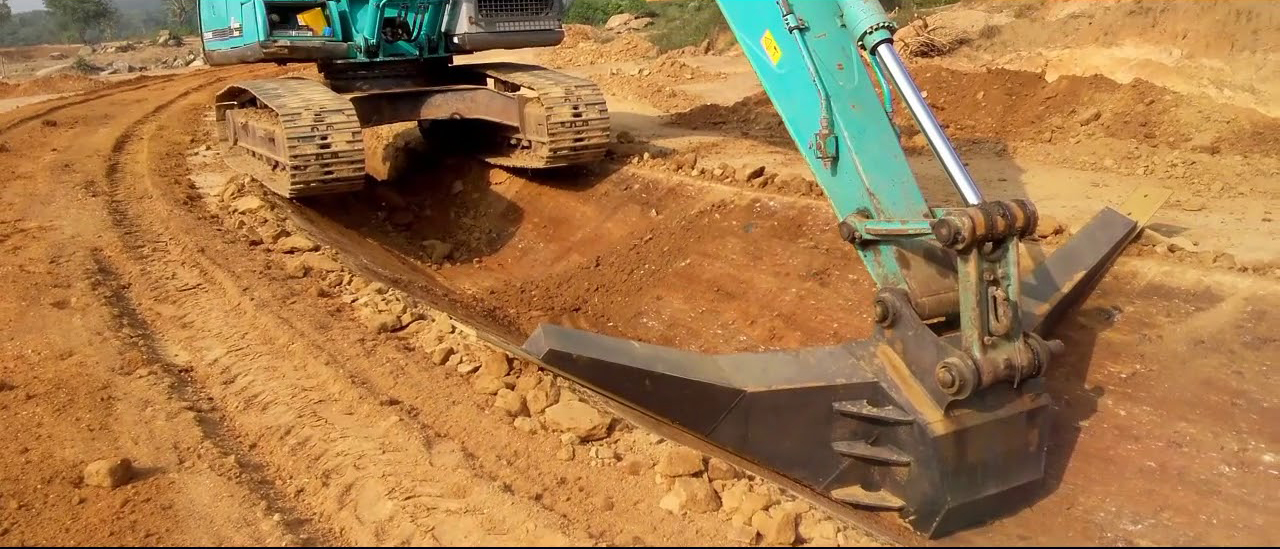 A breakthrough in irrigation technology
Sri Lanka has a remarkable history in terms of irrigation. Ancient irrigation systems of the island were so advanced that we can still see their majesty through the Parakrama Samudraya, Abhaya Wewa and Yodha Ela etc. However, we do not hear much of such marvelous constructions in modern times. Nevertheless, Sri Lanka is a nation of citizens with great capabilities and we are just about to learn about such groundbreaking work done by our own people.

With such a strong background, Sri Lanka has yet again proved its ability to be in the forefront when it comes to the technology required to construct great waterways. The Irrigation Department has successfully completed the Kalugaloya Reservoir project using our very own V-ditch bucket. The V-ditch bucket attached to the excavator is capable of creating a channel smoothly, in less time, which makes it more efficient. It also makes the ditch follow a straight line which is ideal for this type of construction. The V-ditch bucket is built to match the dimensions of the ditch you require and can be attached to any size of excavator. This attachment is highly-durable and light in weight which makes it suitable for wear and tear that occurs during irrigation constructions. It is long-lasting and can be used for a large number of projects, continuously. Smooth and parallel streamlines are crucial when building a canal through which water can flow seamlessly. The V-ditch bucket allows to create a channel which suits these requirements related to canal building.

These are just some of the sophisticated features of the V-ditch bucket which was created by our very own engineers. The Irrigation Department of Sri Lanka has put great effort into this cause and has worked tirelessly to produce such a great technical attachment for an excavator. This is a milestone in Sri Lanka irrigation engineering, at an era when you don't see many such inventions coming out from this industry from a local perspective.

We, as Sri Lankans, should be proud of this achievement, which can make our little land shine in the international arena. Our network of ancient irrigation coupled with more modern constructions such as the Victoria Dam, Laxapana Dam, Randenigala Dam and Rantambe Dam, only proves the ability of our people who can make amazing creations using the best technology. We need to appreciate and value these significant innovations which are a result of the skills and hard work of our engineers who have dedicated themselves to uplift our nation.